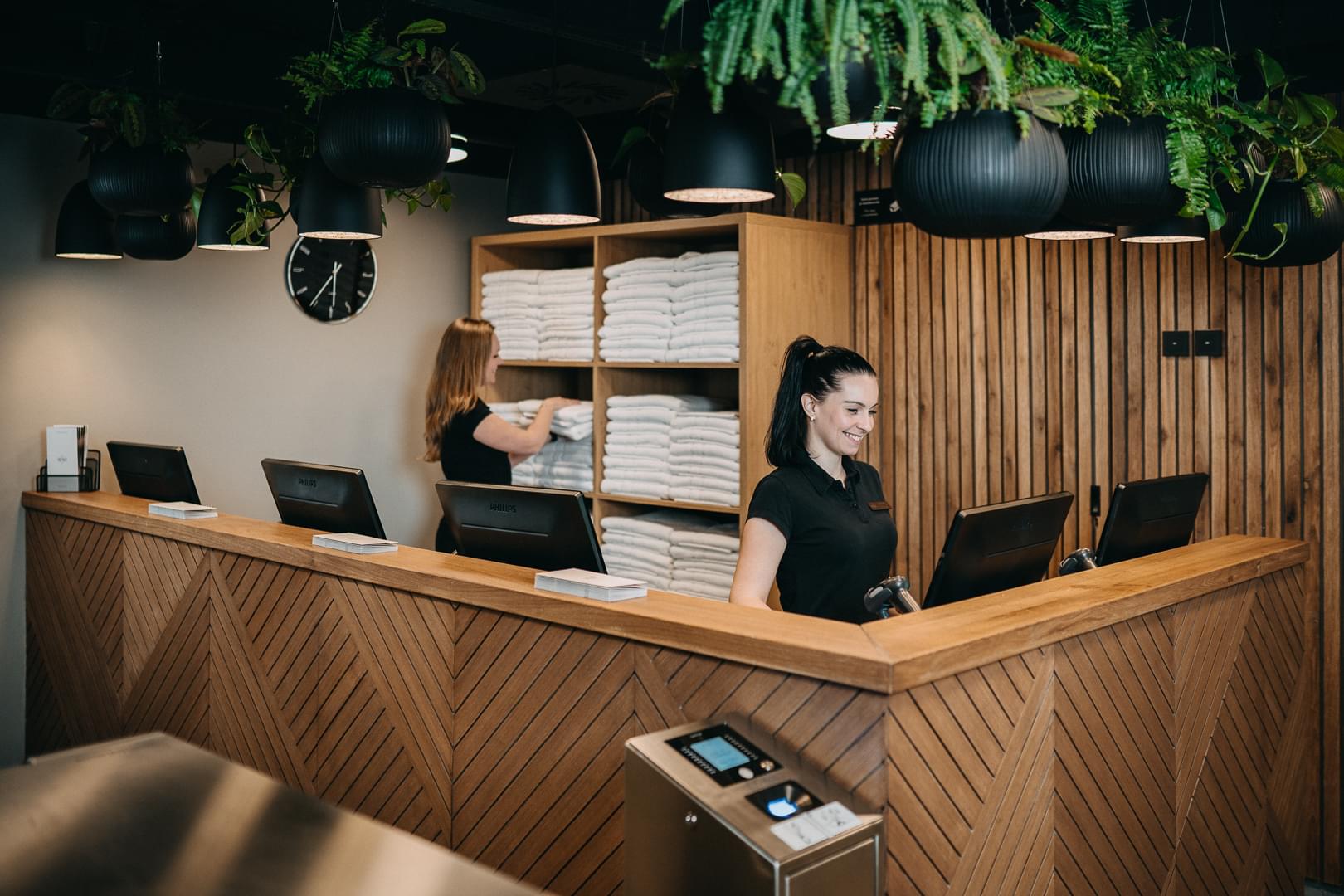 Where can I park?
There is an outdoor car park in front of the entrance to the wellness area.
---
Do you accept payment via various benefit companies?
Yes, we accept the following: Relax Pass, Focus Pass, Gift Pass, Bonus Pass or Flexi Pass, Unišek, Unišek +, Unišek + FKSP, Cadhoc, Edenred Multi, Edenred Sport & Culture, EdenredCompliments, Cafeteria BENEFITY, BENEFIT PLUS or Infinit gift vouchers.

We also accept Flexi Pass and Multi pass Card, eBenefits card, or Edenred Benefits card.
---
Do you accept Multisport cards? What are the benefits?
Yes. Multisport card can be used for 120 minutes entry and you get 110–130 CZK discount (depending on the type of card). Of course, if you would like to stay in the wellness for longer, the discounted amount remains the same, deducted only from the price of the more expensive tariff.
---
What is the Infinit card+ and what are its benefits?
Infinit Card + is a credit card with which you get a discounted entrance fee. You can get the IK + for free. The only condition for membership is a minimum deposit of 2 000 CZK. It takes only a few minutes to get the card, just fill in the basic information and the card will be yours. More information HERE.
---
When does the credit on Infinit card expire?
Basically never. It depends only on you.
---
I've never been, what do I take with me?
Towels and sheets are included in the entrance fee at reception. It is up to you if you wear your own slippers or bathrobe. If not, disposable slippers can be purchased for 50 CZK, bathrobe can be rented for 70 CZK.
Saunas are, on the other hand, a swimsuit-​free zone, you only need a sheet, which you can comfortably pack up when switching from the sauna or when moving in the Relax zones and bars.
---
Can the gift vouchers be prolonged?
You need to bring it to the reception or contact us and we will see what can be done.
---
Can I buy a gift voucher?
Yes, it is possible to purchase a voucher for any service from our offer. You can buy them at the reception or from the comfort of your home on our e-​shop www.infinitdarky.cz.
---
Do I need to make a reservation for wellness?
You do not, wellness doesn't require a reservation. If you are interested in a massage or a wellness packages, reservation is necessary on the phone: +420 702 157 152.
---
Is it possible to store any valuables?
Yes. We can lend you a key to safe boxes, placed on the reception.
---
Someone took my towel by mistake. How do I proceed?
Unfortunately, that may happen because of the unified sheets and towels. You can get a new one at the reception or at the bar for 20 CZK. We recommend to unwrap the towel and place it near your drink or other personal stuff.
---
Can I go to the wellness without swimsuit?
You need to have swimsuit on in the pool. In the sauna, it is neccesary to take it off mostly due to hygienic reasons. In the sauna, you can be either naked on a sheet, or wrapped in it. Outside of sauna, you have to be covered by the sheet.
---
If I spend more than 120/​180 minutes in wellness, do I pay doubled entrance fee?
No, the time continues to count by each minute. Basically, if you will add 10 minutes more to your time in wellness, you will pay only the basic fee and then the additional 10 minutes.
---
Can children go to the sauna?
Wellness is for safety reasons designed only for adults and people over 145cm. Children under 15 must be under the constant supervision of a person over 18 years of age.
---
The sauna ceremonies are how often?
The schedule is HERE or on the screen right outside the ceremonial sauna or in indoor wellness.
---
I am going for a massage for the first time. How does it work?
First make a reservation by phone or in person. Arrive for the massage 10 to 15 minutes earlier, this is needed for the time spent at a reception and for you to take a shower, store your valuables in a safe /​ locker, etc. Please take a shower before the massage, warm shower will help you relax your muscles. Then wrap yourself in a sheet, you can keep your underwear, but for your convenience, we recommend taking off completely - you do not have to worry, intimacy will be maintained in every situation. Your masseur will pick you up and give you all the information regarding your procedure. The massage comes with a free glass of water, both before and after the massage.
---
Can I get an confirmation about my reservation via email?
If you wish, please give your email when ordering by phone and we will confirm your massage.
---
Do you perform physiotherapy?
We do not offer physiotherapy, however, during our massages our trained massage team uses elements of physiotherapy and after consultation with you will be happy to focus on the problem you are experiencing.
---
Didn't find what you were looking for? Write to us.